From the Shelf
Browsing, Chapter 3
My recent browsing forays (recounted here and here) have been fun; wandering through a bookstore with no intent other than discovery is a pleasure. Last week I was in a store to see Andrew Sean Greer (author of the marvelous Less), and on my way to the back spotted Sybille Bedford's memoir Quicksands. It was on my to-read list and it was on a sale table. Score!


Wandering pays off, as does strolling, sauntering, rambling and being an urban flâneur--all ways of walking that Frédéric Gros meditates on in A Philosophy of Walking. Walking is good for the soul, as well as the body. Gros writes about the process of self-liberation as one walks, and ruminates on escape, pilgrimage, urban gardens and famous walkers like Kant (every day at 5 p.m. for one hour). The book is illustrated with lovely woodcuts; even the note on the typeface (Trinité) is charming.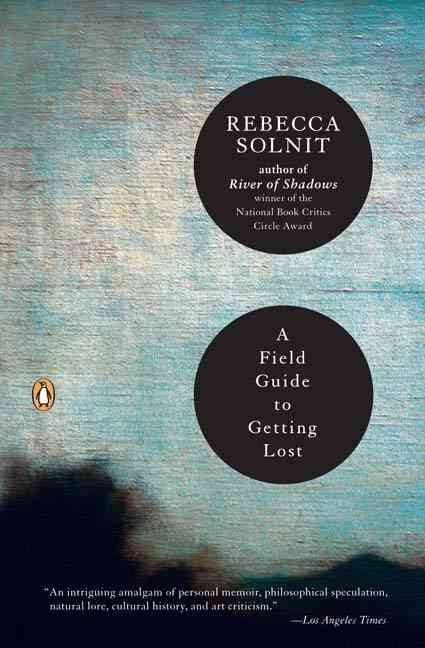 Rebecca Solnit's essays in A Field Guide to Getting Lost deepen the experience of wandering, as she melds the natural with the philosophical. She once loved a man who was like the desert. "It wasn't particular things but the space between them, that abundance of absence, that is the desert's invitation." In "The Blue of Distance," she writes about cartography and flying, ending with "We fly; we dream in darkness; we devour heaven in bites too small to be measured."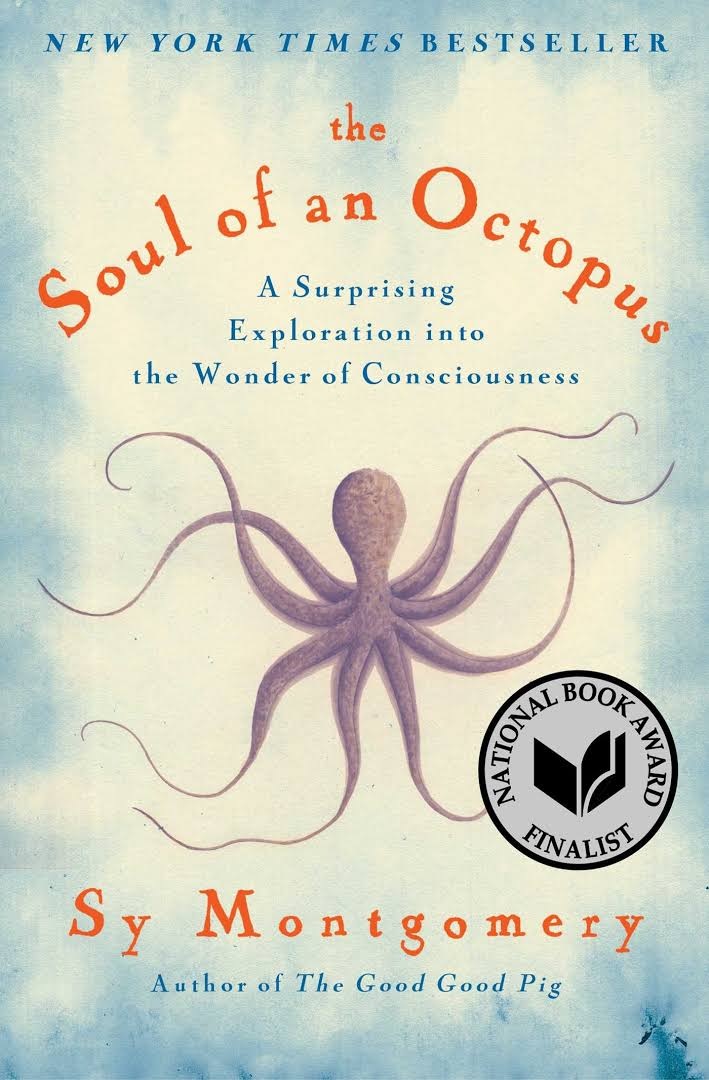 A more concentrated exploration is undertaken by Sy Montgomery in The Soul of an Octopus. Octopuses have personalities, they are complex and intelligent, they are tricksters, they can be charming or cranky. Montgomery watches one octopus, Athena, interact with her aquarium keeper: "She plays gently with Wilson's hands and forearms... her suckers gently kissing his skin. With me, before, her suction had felt exploratory, insistent. But with Wilson she is completely relaxed." This book will fill you with wonder. --Marilyn Dahl, reviewer



In this Issue...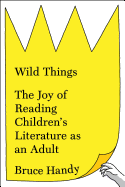 Cultural critic Bruce Handy presents a wise, witty exploration of children's literature and its lasting appeal for adults.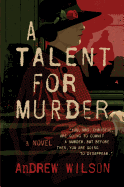 Andrew Wilson's debut mystery features Agatha Christie in a tantalizing and captivating cat-and-mouse puzzler with a creepy undercurrent of Patricia Highsmith's darkness.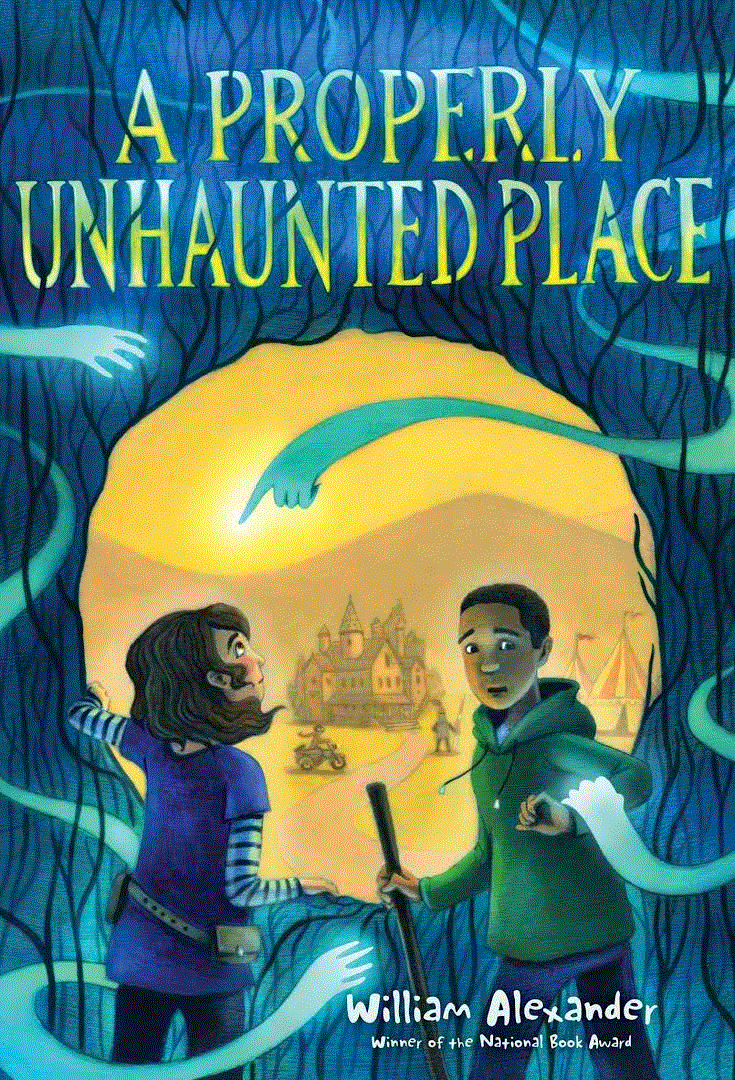 A town with no ghosts hires a ghost appeasement librarian, then suddenly plays host to a haunting.
Review by Subjects:
Fiction ⋅ Mystery & Thriller ⋅ Food & Wine ⋅ Biography & Memoir ⋅ Science ⋅ Children's & Young Adult ⋅ Performing Arts

Book Candy
Literary Friendships
Pop quiz (via the Guardian): "Poetry, nicknames and the odd smack: how well do you know literary friendships?"
---
"There are 17 vital cat vocabulary words." Atlas Obscura shared "lessons from a Victorian-era cat dictionary."
---
"She's hilarious." Signature offered "10 reasons writers and readers adore Jane Austen." Then there's Darcy. "Are you a man who could give Colin Firth a run for his money? Take part in #TheDarcyLook and find out!" And another Jane challenge: "Re-cast Pride and Prejudice to find out which character you are," Buzzfeed challenged.
---
To celebrate Lolita's 59th birthday recently, Flavorwire was highlighting "the most insightful quotes from Vladimir Nabokov's 1964 Playboy interview"; and Mental Floss was "tracing Vladimir Nabokov's 1941 cross-country road trip, one butterfly at a time."
---
Dangerous reads: Town and Country Living featured a DIY knife holder with a bookish twist.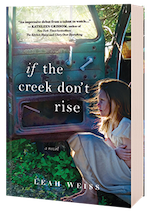 If the Creek Don't Rise
by Leah Weiss
Set amid the jarring poverty of 1970s Appalachia, Leah Weiss's inspiring debut novel is steeped in atmosphere, ingenuity and heart. If the Creek Don't Rise is Sadie Blue's story, told from the perspective of a cast of fascinatingly robust characters who populate the downtrodden North Carolina town of Baines Creek.
Sadie, pregnant and newly married to Roy Tupkin, has experienced hell and heartache over her 17 years. Abandoned by her mother as an infant, orphaned when her father died when she was an adolescent, Sadie lived with her cold, curmudgeonly grandmother, Gladys Hicks, until she tied the knot with Roy only days prior to the novel's opening. And so far, her honeymoon has consisted of violent beatings and berating tongue-lashings. "The face in the cracked mirror shows another loose tooth, a split lip, and a eye turning purple. I don't see me no more in that slice of looking glass. It's a strange feeling thinking the face in the mirror is somebody else." The townsfolk aren't blind to Sadie's struggles, and most pity her, but feel there is nothing they can do to intervene. If they try, it will only make Roy angry and drive him to beat her even more. Others look at Sadie in disdain and think she is reaping what she sowed for taking up with Roy in the first place.
Despite the evil treatment at the hands of her husband and the lack of help from the town, Sadie is filled with hope for her baby. She cooks and sings and helps others even less fortunate. Then, when Kate Shaw arrives in Baines Creek to fill the teaching vacancy in the one-room schoolhouse, Sadie finds more meaning for her life--an opportunity to learn to read, as well as a new friend. Sadie carries around a treasured and tattered country music magazine because it features her beloved Loretta Lynn, a successful woman who clawed her way out of a Kentucky holler much like Baines Creek. As Sadie tells Kate, "Miss Loretta is a miracle to me." The town preacher, Eli Perkins, has always read the article to her, but Sadie delights in the idea of reading the words for herself. Regardless of Roy, Kate assures Sadie, "If you want to read, you will read."
As Kate and Sadie's friendship blossoms, Kate is determined to give Sadie the tools to help herself. But Roy is filled with a dark evil; he's suspicious and resentful of Kate. Her good intentions may backfire and put Sadie and her unborn baby in more danger than ever.
In addition to the voices of Sadie, Kate, Eli, Gladys and Roy, Sadie's story broadens through the perspectives of her compassionate aunt, Marris Jones; Eli's hard-hearted, spinster sister, Prudence; Roy's friend Billy Barnhill, who harbors a not-so-secret love for Sadie; the wonderfully eccentric author Birdie Rocas; and Tattler Swan, a boy who's both observer and mouthpiece for Jerome Biddle, a kind, poetic man fiercely devoted to Sadie and Kate. Each character provides more substance to Sadie's story, and they also tell the tale of Baines Creek itself. The history, the diversity, the beauty and the pain of this Appalachian hamlet are sketched out through the lives--and unique voices--of the novel's 10 narrators. Readers will likely come away wanting more of at least one, if not all, of these colorful characters.
Weiss's vividly realized settings and well-researched regional touches (from moonshine to ginseng, coal mining to Mother Jones) ensure authenticity throughout the novel. But it's the dialogue--both internal and external--that stands out, rendering the mountains and hollers of Appalachia and those who call it home in distinct and remarkable tones. The contrast between uneducated, naïve but kind Tattler ("What started as a regular day of fishing turned into commotion that don't usually live here. Usually things are pretty much like they supposed to be, cept today") and educated, feminist Kate ("This protracted scene in primitive Appalachia--in the throes of another angry storm that refuses to end, when political assassinations and civil rights battles and the birth control pill change tomorrows down below--is timeless and tiring") reflect the author's careful awareness of the size of their worlds as well as their vocabularies and level of education. Weiss also manages to sneak in smart humor through expertly crafted exchanges between characters, like when Birdie is explaining to Kate that her crow is bringing her various items belonging to Roy:
" 'I hear you Birdie, although I find it impossible to believe the crows know what belongs to Roy. You have to admit, it sounds far-fetched.'
'Far-fetched or close-fetched, these here things is Roy's things, and the crows bring em.' "
Birdie may not know grammar, but her play with language is both funny and reflective of her broad knowledge beyond book learning. The educated, articulate Kate learns many lessons from the people of Baines Creek, as will readers. Weiss's attention to these kinds of details make If the Creek Don't Rise an engaging page-turner and the characters who populate those pages realistic enough for readers to passionately connect with, whether through an empathetic enjoyment, a delightful fascination or a raging disdain.
If the Creek Don't Rise is a satisfyingly complete novel, but it also manages to leave Weiss room to return if she chooses. With its bewitching residents and rugged landscape, a journey to Baines Creek is a trip worth taking, and Weiss is likely to find many readers eagerly willing to travel with her again. --Jen Forbus
Sourcebooks Landmark, $15.99, paperback, 320p., 9781492647454
---

---
Leah Weiss: A Mountain Girl at Heart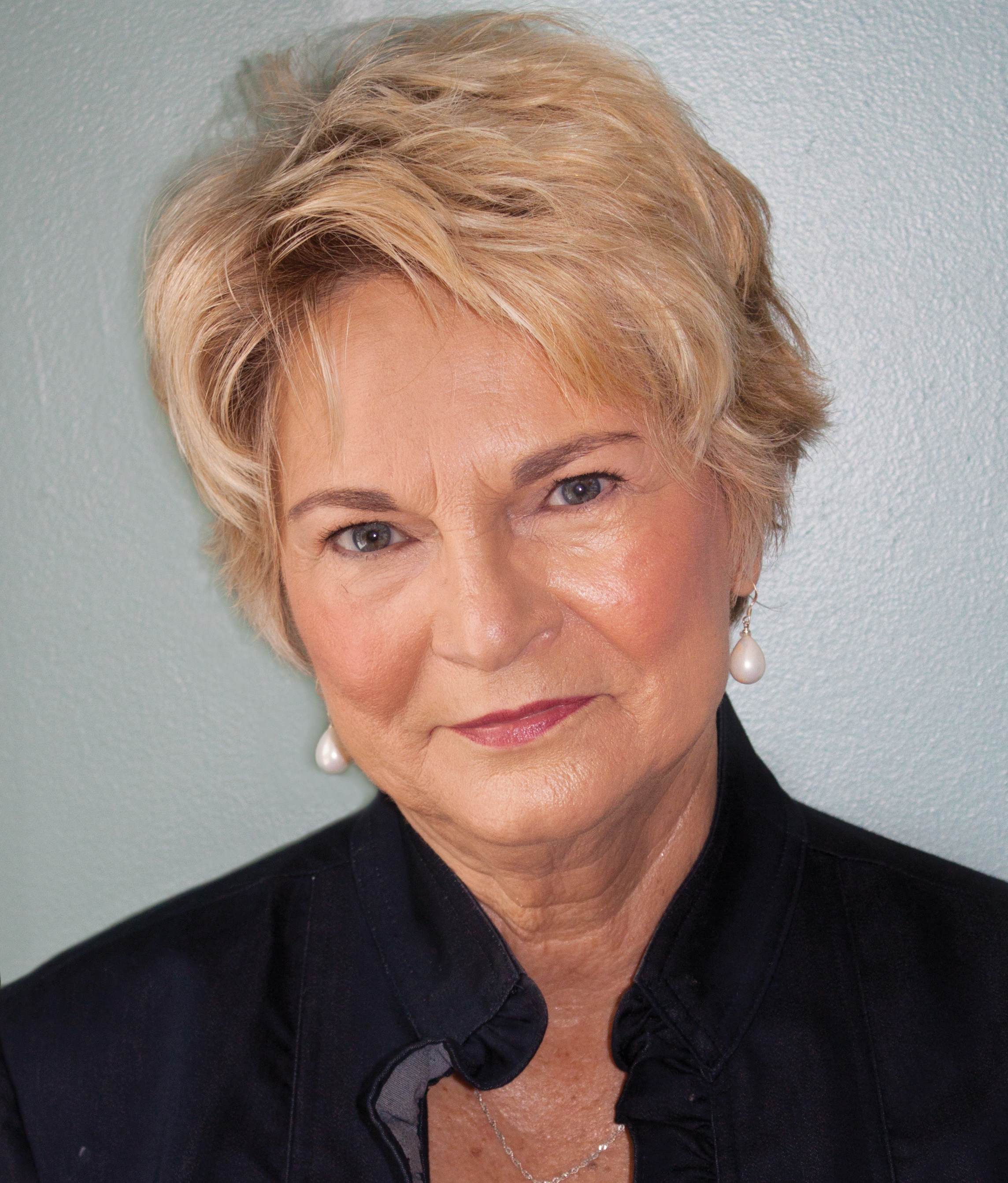 Leah Weiss retired in 2015 from a 24-year career as executive assistant to the headmaster at a private school in Lynchburg, Va., where she resides. She has written many short stories that have appeared in literary magazines. If the Creek Don't Rise (Sourcebooks) is Weiss's debut novel.
You started writing in the short story format, but did you always aim to write a novel?
In 2004, I began writing about my mama Lucy's life. She was born in 1926 in eastern North Carolina, one of 15 children raised on a tobacco farm with no running water or electricity. I thought her family needed to know more about her humble beginnings. Then, to help me learn to write better, I turned to short story contests with a word limit and an opening prompt. I loved that I could write a short story in a few weeks and study the winning story when it was posted online or showed up in the following month's Writers Digest. Gradually my own stories began to get published. I wrote a novel in 2009 but it didn't find an agent. It must have been the book I cut my writing teeth on (or so it is said). That novel took a long stretch of time, so when I put that project on the shelf, I returned to short stories to gain more experience on a smaller stage.
If the Creek Don't Rise takes place in Appalachia in the 1970s. What kind of work did you do to ensure the voices and the setting were authentic?
Though I was born in the flatlands of eastern N.C., I'm a mountain girl at heart. The peaks and hollers of Appalachia speak to me at my core. That said, writing an authentic Appalachian tale set in 1970 took a lot of research, running down many rabbit holes to find the kernels of truth. Moonshine, ginseng, coal mining, exorcisms, healing herbs and Mother Jones were just a few of the topics I explored in an attempt to ground the book in reality that was recognizable.
There are 10 major characters telling Sadie Blue's story. How did you manage that?
When I read Olive Kitteridge by Elizabeth Strout, its unique format intrigued me. I wondered if I could write a series of stories that knit the voices so tightly that they read like a novel. When I started this project, based on a winning short story, I didn't know how many characters I'd need to tell Sadie Blue's tale, but I knew I needed variety: hard and soft voices, bitter and sweet, old and young, with a healthy dash of humor. In the end, ten voices had merit and staying power.
Did you write the book in the order it's been published?
This is a good question, and simply put: no, I didn't write the stories in order. It wasn't until near the end that the individual pieces fell into place, neatly bookended by Sadie's story. At that point, I studied each story for lines I could weave among the characters, hints I could drop. When I started the book in earnest in the summer of 2014, I only had Sadie's story, part of her grandma Gladys's story, half of Billy Barnhill's tale and most of Tattler Swann's.
And how did they evolve?
With Sadie's redemption at the heart, my job was to identify the people who influenced her in profound ways--initially the good and bad men and women in her life. Witchy medicine woman Birdie Rocas's story was the most fun to write (I do have a penchant for the metaphysical). And the preacher Eli Perkins and Kate Shaw, the teacher, were needed to bring sound hope for change to Sadie.
You said you wondered about the rest of Sadie's story after you wrote her short story, and that's how If the Creek Don't Rise came about. With a slew of fascinating characters, do you have interest in pursuing their stories?
I have the seed for my next book that I've been lightly researching for the past two years, and the setting is my mama's birth land. That said, I haven't fully committed myself to that project. So maybe Sadie Blue will live on in another book because If the Creek Don't Rise ends in exactly the same place as the short story ended, so I don't know what Sadie's future brings beyond that pivotal moment.
What is one of the most important things you've learned from your first novel that you'll integrate into your writing going forward?
Write more words and be less picky in the process. I recently attended a creative writing class in Greenville, S.C., taught by my good friend Sue Inman. She gave us some keywords to jumpstart our imagination, then told us to write for 10 minutes. We were instructed not to reread or rewrite, but only plow forward. When the timer went off, we took turns reading our stories, and I was surprised to find real meat on them writing bones! With this first book, I started each writing day rehashing and rearranging yesterday's words, and pretending I was actually writing. With the next book, I'll listen to Sue's voice in my head urging me to drive forward, not in reverse.
What's next?
If the Creek Don't Rise resonated with agent Rebecca Gradinger two years back, then publisher Shana Dreys fell in love with it a year ago. The time in-between involved four major rewrites to tighten the storyline, eliminate excess tangents and improve pacing. Sadie and her tribe have been at the heart of my days for four years. Now that final proofreader edits are done and the words set in stone, I get to enjoy the next phases, ones that speak to the extrovert in me. Yet I already feel an eagerness to dive into the next book. Will Sadie Blue be part of it? Hmmm... I wonder. --Jen Forbus
---
Shelf vetted, publisher supported.

Book Reviews
Fiction
Putnam, $27, hardcover, 336p., 9780399174131
Farrar, Straus & Giroux, $27, hardcover, 320p., 9780374126902
Doubleday, $26.95, hardcover, 320p., 9780385542210
Mystery & Thriller

Atria, $26, hardcover, 320p., 9781501145063
Morrow, $15.99, paperback, 416p., 9780062661968
Scout Press/Gallery, $26.99, hardcover, 384p., 9781501156007
Food & Wine
Roost Books, $30, hardcover, 256p., 9781611803570
Biography & Memoir

Simon & Schuster, $26, hardcover, 336p., 9781451609950
Science
Little, Brown, $26, hardcover, 272p., 9780316311304
Children's & Young Adult

Margaret K. McElderry/S&S, $16.99, hardcover, 192p., ages 8-12, 9781481469159
Albert Whitman, $16.99, hardcover, 256p., ages 9-12, 9780807568057
Performing Arts
Dey Street, $26.99, hardcover, 448p., 9780062463692