From the Shelf
Did You Know?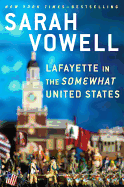 Do you ever find yourself interrupting your reading to tell someone, anyone, a new and interesting fact you've just learned? "Did you know Lafayette was only 19 when he was made a general in the American Revolution?" (Me while reading Sarah Vowell's Lafayette in the Somewhat United States [Riverhead, $16].) "Did you know what actually happens to your body if you donate it to science?" (Me while reading Mary Roach's Stiff [Norton, $15.99]). These are some of my favorite nonfiction reads--the kind of book that makes you want to shout your new knowledge from the rooftops.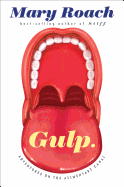 Truly, any of Roach's books would fall into this genre, which I've affectionately dubbed "did you know" nonfiction. In each of her books, she takes a close look at topics most readers will know little about--indeed, topics most readers won't even know they want to know more about until they have started reading. The aforementioned Stiff explores the science of human cadaver research; Gulp (Norton, $15.95) studies the alimentary canal (did you know that's the scientific name for the passage along which food passes through the body?); Spook (Norton, $15.95) covers the science of the afterlife.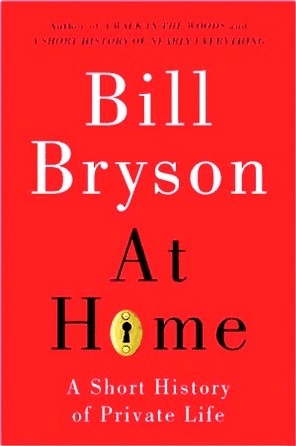 Bill Bryson writes with similar gusto (and humor) about topics large and small. It's impossible to read a book titled A Short History of Nearly Everything (Broadway Books, $18) without picking up at least one new factoid to share with friends. But even more specific books of his, like At Home (Anchor, $17), are packed with fascinating details--this one about the history of the home as we recognize it today. Emily Nagoski turns that same detailed eye to women's sexuality in Come As You Are (Simon & Schuster, $16.99); reading it is sort of like taking a sex-ed class that you actually want to take. And, like so many of these, it is packed with the kind of fascinating details that were likely glossed over in school. --Kerry McHugh, blogger at Entomology of a Bookworm

In this Issue...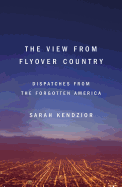 This collection of essays by journalist and academic Sarah Kendzior is a stirring look at injustice in the United States.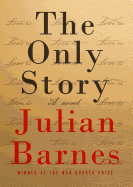 An unlikely love story blossoms at an English village tennis club and leaves disaster in its wake.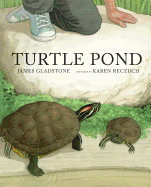 A young boy observes and reflects on Red-eared Slider turtles at a public garden pond throughout the course of a year.
Review by Subjects:
Fiction ⋅ Mystery & Thriller ⋅ Graphic Books ⋅ Political Science ⋅ Essays & Criticism ⋅ Psychology & Self-Help ⋅ Nature & Environment ⋅ Children's & Young Adult ⋅ Poetry

Book Candy
Dress Like a Book
"Show off your best literary-inspired outfit" for Electric Literature's #DressLikeABook Instagram contest.
---
Brightly found "5 great places to stash books around your home to encourage reading."
---
For the 36 Days of Type project, graphic artists and designers were invited to design one letter, transforming the alphabet in the style of famous artworks, Hyperallergic reported.
---
Headline of the day (via the Guardian): "Stranger than fiction: "Ian McEwan's son got a C in an A-level essay about one of his father's books."
---
Atlas Obscura showcased the F. Scott Fitzgerald House in St. Paul, Minn., where the author wrote This Side of Paradise.
---
Bookshelf featured "the library from the 1991 Disney Classic Beauty and the Beast, imagined in Lego."

Great Reads
Rediscover: Gotham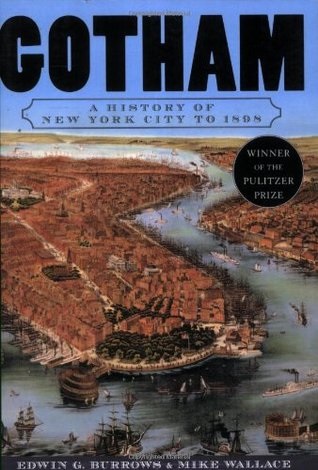 Edwin G. Burrows, a professor at Brooklyn College for 41 years and co-author of Gotham: A History of New York City to 1898, died on May 4 at age 74. He and co-author Mike Wallace shared the 1999 Pulitzer Prize for History. At more than 1,400 pages, Gotham is a monumental work spanning the first Dutch landings, wars with Native Americans, the city under colonial control, its financial role in the slave trade, the Civil War and 1863 Draft Riots, and the constant demographic shifts caused by immigration. Burrows was also the author of Forgotten Patriots: The Untold Story of American Prisoners During the Revolutionary War (2008) and The Finest Building in America: The New York Crystal Palace, 1853-1858 (2018).

In 2017, Mike Wallace continued the History of New York City series with Greater Gotham: A History of New York City from 1898 to 1919. This 1,100-page narrative of early 20th-century New York was originally meant to run through the end of World War II, but was split due to an abundance of material. An upcoming third volume will cover 1920 to 1945. Gotham remains a definitive volume on New York history, itself a microcosm of the country at large; as Burrows put it in a 2012 interview: "The history of the city provides a framework for grasping the whole of the American experience." Gotham is available in paperback from Oxford University Press ($34.95, 9780195140491). --Tobias Mutter
Check Out These Fantastic Moms for Mother's Day
In the early days of Mother's Day, people would celebrate their moms by attending church and writing letters. Everyone loves a good handwritten note, but why not celebrate Mom with books for the very people who make Mom Mom? The titles below all feature child and teen protagonists who have special relationships with their patient, grateful, fashionable, magical and riot grrrl mothers--and grandmothers, too!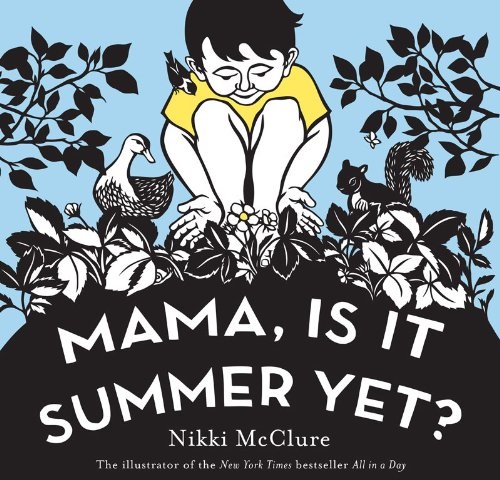 Mama, Is It Summer Yet by Nikki McClure (Abrams Appleseed, $8.99, board book, 30p., ages 0-3)
In a lyrical ode to the sweet anticipation of a new season, the board book version of Nikki McClure's Mama, Is It Summer Yet? will captivate readers young and old. Striking cut-paper artwork balances beautifully with McClure's gentle, almost old-fashioned text. As winter gives way to spring and beyond, the boy and his mother clear the garden space, plant seeds, build a windsock and wait for the fruits of their labor. Eventually, the two enjoy books on a blanket under the now blossoming tree. Throughout, the boy's refrain returns: "Mama, is it summer yet?" Again and again, his patient mother responds with "Not yet, my little one. But..." until, inevitably, the answer turns to a joyful yes.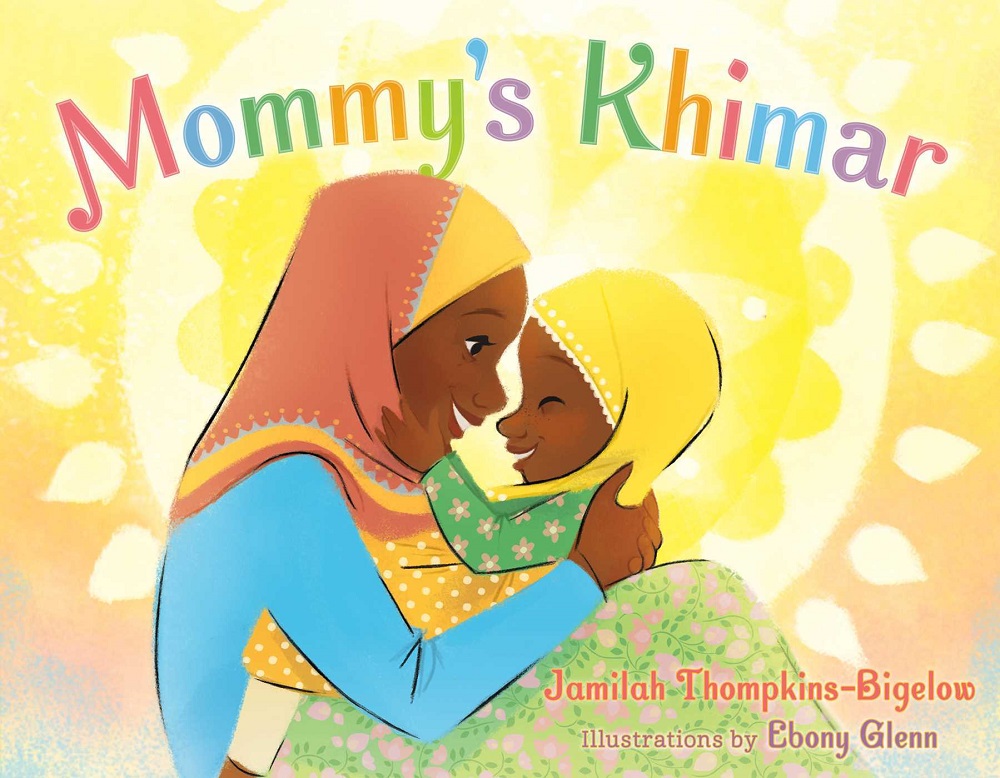 Mommy's Khimar by Jamilah Thompkins-Bigelow, illus. by Ebony Glenn (Salaam Reads, $17.99 hardcover, 40p., ages 4-8)
The young Muslim narrator of Jamilah Thompkins-Bigelow's debut picture book luxuriates in all the wonder of her mother's headscarves. She delights in the bright, beautiful colors and styles, she uncovers a sense of empowerment while wearing them and she eagerly embraces a special connection with her mother: "I close my eyes and if I breathe in deeply--really deeply--I smell the coconut oil in Mommy's hair and the cocoa butter on her skin." The little girl's love for her mother's khimar and all it represents is reinforced by the acceptance of family and friends from a dazzling array of ethnicities and religious backgrounds. Her grandmother, who doesn't wear a khimar or "go to the mosque like Mommy and Daddy," sees the little girl in her mother's bright yellow hijab and calls her "Sunshine," singing out a gleeful "Sweet Jesus!" The delightful prose and whimsical illustrations reflect a culture of diversity and acceptance.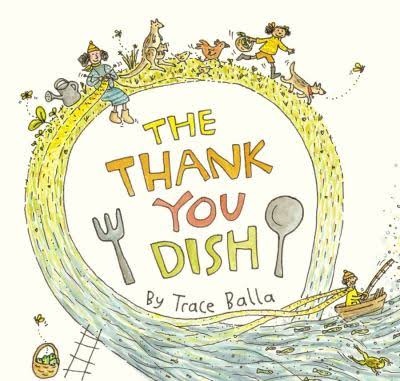 The Thank You Dish by Trace Balla (Kane Miller, $9.99 hardcover, 24p., ages 3-8)
It's dinnertime at Grace's place. "Thanks," says her mother, "to the rain, the soil and the sunshine." Grace is as thankful as Mama: "And thank you, kangaroos," she replies, pleased that the kangaroos didn't eat the carrots she's currently enjoying. Grace doesn't stop there. Leo gave her a ladder so she could pick lemons from Lily's tree; an alpaca gave its wool which was knitted into a scarf Uncle Fred wore when catching the fish; and the road workers fixed the path Mama and Grace used to bike to the produce stand. "I never knew there were so many thanks to give for just one dinner!" Mama exclaims, pleased with her grateful daughter, "Thanks for saying thanks!" Balla's sweet illustrations depict Grace's stories as The Thank You Dish shines a light on all the beautiful things that come together to create the ordinary.


Love Sugar Magic: A Dash of Trouble by Anna Meriano, illus. by Mirelle Ortega (Walden Pond Press/HarperCollins, $16.99, hardcover, 320p., ages 8-12)
Eleven-year-old Leo Logroño has spent her life trying to catch up to her four older sisters. Her family's Amor y Azúcar Panadería (Love and Sugar Bakery) has hosted the local Día de los Muertos festival "for as long as there had been a Rose Hill, Texas, to celebrate it," but, much to Leo's chagrin, she will once again be left out of prepping for the festivities. Determined to uncover the secrets and not be left out any longer, Leo goes snooping and discovers that the women in her family are all brujas (witches). Their magic "comes from the magic of sweetness; sweetness from love and sweetness from sugar" and training begins when a Logroño girl turns 15. First in a promising new series, A Dash of Trouble by Anna Meriano is refreshingly fantastical, marrying the realistic lives of Leo's Texan, Mexican-American family with matrilineal "love and sweetness"-based witchcraft.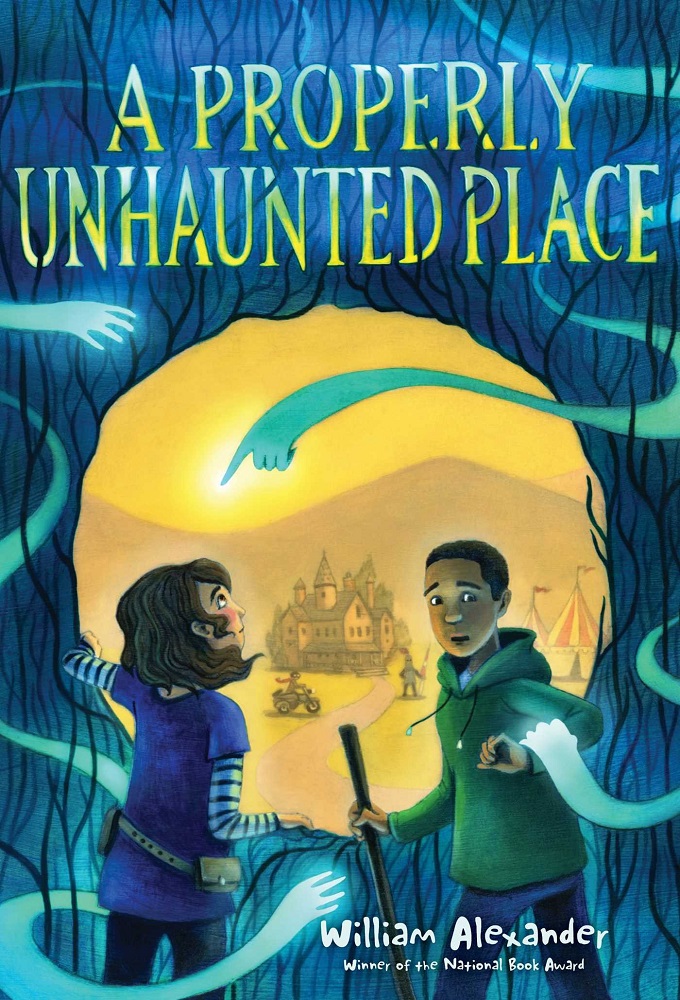 A Properly Unhaunted Place by William Alexander, illus. by Kelly Murphy (Margaret K. McElderry/S&S, $16.99, hardcover, 192p., ages 8-12)
Rosa Ramona Diaz is not impressed when she and her mother move from the city to a basement apartment underneath the Ingot Public Library. Rosa's mom is the new library appeasement specialist: her job is to calm ghosts who get upset and keep the really nasty ones distracted. But there are no ghosts in Ingot. In fact, it's "the only unhaunted place that Rosa had ever heard of." When Rosa goes out to explore, a beast charges out of the forest and she springs into action--ghost-free Ingot has just had a haunting. Though primarily about ghosts, A Properly Unhaunted Place is also about respect; Rosa's mom doesn't hunt spirits or banish them. Rather, she appeases them using the powers of listening and speaking their language. Kelly Murphy's illustrations help bring life to William Alexander's succinct gem.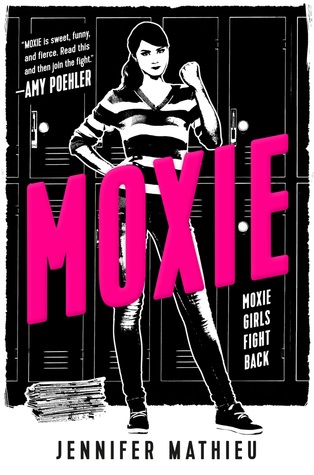 Moxie by Jennifer Mathieu (Roaring Brook Press, $17.99, hardcover, 336p., ages 13-up)
Vivian's mother was a determined Riot Grrrl who stuck out and acted out in her high school football-obsessed Texas town. A junior at the same school her mother attended, Viv's high school experience is similar to that of her mother's. But Viv, unlike her mother, generally keeps her head down and avoids making waves. Then, football star and all-around jerk Mitchell Wilson starts picking on the new girl: Lucy is mid-answer in English class when Mitchell "coughs": "Make me a sandwich." Getting the idea from her mother's Riot Grrrl days, Viv creates Moxie, a feminist zine, and passes it out anonymously. As the egregious acts of misogyny continue, the girls in the school begin to band together and Moxie becomes a movement. Viv's mother couldn't be prouder. --Siân Gaetano, children's and YA editor, Shelf Awareness

Book Reviews
Fiction

The Only Story
by Julian Barnes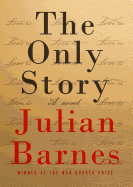 Distilled to its purest form, The Only Story is a historical account of two unlikely English lovers but, since it's written by Julian Barnes, it's far more complicated and multilayered than that. Unconventional Susan is an unhappily married, middle-aged woman with grown children, while Paul, a university student from a conservative background, is, at 19, around the same age as Susan's children. They meet at the local village tennis club and engage in an affair that shatters his parents' bourgeois equilibrium and puts the final nail in the coffin of her disastrous marriage.

Barnes layers Paul and Susan's story in three parts, with distorted angles like the tiers of a dysfunctional wedding cake. The bloom of first love forms the delicious, celebratory base. Despite their age difference, Paul considers Susan similar to him and discovers in her a kindred spirit. She laughs at life and at the same things that he laughs at, she is hilariously sarcastic and stands out from the one-dimensional adults in his life. The reality of life with Susan once they elope and Paul's disillusioned musings on their relationship when he is near the end of his life span the second and third parts, tasting bitter yet addictive, tormenting the reader.

There is good reason that the New York Times Book Review once referred to Barnes (The Sense of an Ending) as "a much-decorated veteran of English literature's emotional battlefields." The Only Story expertly navigates the havoc wreaked by Paul and Susan's doomed union. --Shahina Piyarali, writer and reviewer
Discover: An unlikely love story blossoms at an English village tennis club and leaves disaster in its wake.
Knopf, $25.95, hardcover, 272p., 9780525521211
Go Ask Fannie
by Elisabeth Hyde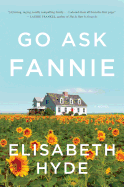 His three grown children love 81-year-old Murray Blaire, which doesn't stop him from knocking back a double gin and tonic as he awaits their arrival in Elisabeth Hyde's Go Ask Fannie (as in Farmer, the cookbook author). The distinctly different siblings are spending three days at Murray's New Hampshire farmhouse, and soon acting like the squabblety-budgets their long-deceased mother Lillian called them.

Bossy D.C. attorney Ruth, the oldest, nags George, the easygoing ICU nurse, and hopes to persuade Lizzie, the college English teacher and the youngest, to end her relationship with an older "friend with benefits." Always efficient, Ruth also plans to force Murray to confront his future. Lizzie had hoped the three of them would enjoy a peaceful weekend going through her mother's treasured Fannie Farmer cookbook, which precipitated the crisis: the "boyfriend" irreparably damaged the cookbook. Lizzie reacted with a kettle of boiling water, and Ruth envisions a potential lawsuit.

As the Blaire children bicker and Murray squirms out of retirement home discussions, Hyde (In the Heart of the Canyon) moves from 2016 and inserts "Part II, 1984," introducing Lillian and Daniel, a deceased brother. Foreshadowing hints at tragedy as the family rallies behind Murray's 1984 run for Congress and, indeed, his campaign ends one disastrous night. Returning to 2016, the plot becomes more meaningful through the lens of history, and the siblings' foibles understandable.

Their behaviors are often humorous, lightening the new sorrows that befall them. Eventually they share tolerance and affection, as their mother had envisioned they would, growing up to "turn to each other, lean on each other, love each other to the ends of the earth, and that she had had a hand in this." --Cheryl Krocker McKeon, manager, Book Passage, San Francisco
Discover: Three siblings visit their octogenarian father to convince him to consider assisted living, but plans soon change.
Putnam, $27, hardcover, 304p., 9780735218567
The Family Gathering
by Robyn Carr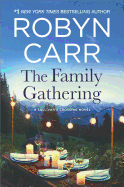 In The Family Gathering, third in the Sullivan's Crossing series by Robyn Carr, Dakota Jones returns to the States following an abrupt discharge from the U.S. Army after 17 years of service. Coming off a heartrending love affair with a Muslim woman he met in the Middle East and several years of wanderlust, Dakota hopes to reconnect with his family, who have settled in Timberlake, Colo.

Dakota is warmly welcomed by his adult siblings in the tight-knit mountain town, and several local women take a shine to him. However, he is instantly smitten with Sidney, a smart and beautiful local bartender who protects her privacy and a broken heart of her own. The two are generous, caring souls--and deeply devoted to their respective families. But what will it take for Sidney to drop her guard and let Dakota in? His siblings, too, face challenges. Cal--oldest and a successful lawyer--and his doctor wife, Maggie, are new parents. Sierra--youngest and a recovering alcoholic--fosters an abandoned child with her sensitive firefighter beau, Connie.

Meanwhile, Sedona--the second child, visiting Timberlake from Denver--faces a harrowing mental health crisis. This harkens back to the scars of the Joneses' shared, shame-filled childhoods: their eccentric father suffered from untreated schizophrenia and their powerless mother was no help. A well-drawn cast and an intricately woven, romantic plot make for another engaging Jones family saga that will lure new readers to the series and keep already established fans eager for the next installment. --Kathleen Gerard, blogger at Reading Between the Lines
Discover: An army veteran reconnects with his extended family and falls in love with a woman who tightly guards her heart.
Mira, $26.99, hardcover, 352p., 9780778330769
Mystery & Thriller
Our Little Secret
by Roz Nay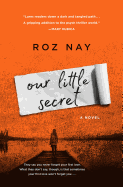 Angela sits at the police station, being grilled about a missing woman named Saskia. But Angela prefers to talk about Saskia's husband, HP, who is Angela's childhood friend and first love. She insists her account, which unfolds over the course of Our Little Secret, isn't a love story, though--"what love story ends in a police station interview room?"

When Angela moved to Cove, Vt., at the age of 15, HP saved her from being bullied by a mean girl at school, and he and Angela became fast friends. At 18, after summer nights spent under the stars sharing their deepest secrets--and their bodies--Angela left for the University of Oxford for a year while HP stayed behind, which partly led to him marrying Saskia. Now the two have had a child, and Angela signs on as godmother. But does she really want HP to be happily married, or does she think he belongs to her?

Roz Nay, in her debut, keeps readers enthralled with prose that's at once lyrical and incisive. The author can make a drug trip seem poetic; Angela gets high for the first time and starts seeing shapes in clouds: "I learned... that what you see each day is entirely your own invention... I could alter what's in front of me--I could literally write the sky." When HP tells Angela a tragedy happened in his childhood home and she asks why his family didn't move, he answers, "Because pain isn't in houses... it ties you to the house." Our Little Secret should keep readers tied to its pages. --Elyse Dinh-McCrillis, blogger at Pop Culture Nerd
Discover: A woman is interviewed by the police when her best friend's wife goes missing.
St. Martin's Press, $25.99, hardcover, 272p., 9781250160812
Graphic Books
My Boyfriend Is a Bear
by Pamela Ribon , illust. by Cat Farris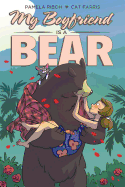 Twenty-eight-year-old Nora is dating someone who's messy and not a great communicator. Think you've been there? You haven't. The boyfriend with whom Nora is sharing her one-bedroom Los Angeles apartment is a 500-pound American black bear that she met on a camping trip. He's tolerant of her flaws ("I sing too loudly in the car"), lets her choose what TV shows they watch (bonus: he hasn't seen any of them) and solves her kitchen's ant problem. He meets her romantic needs ("Mating season was fun"). Sure, some of Nora's loved ones disapprove of the relationship ("Does he even work? Does he have any skills?"), and the bear has a severely limited vocabulary (mainly "GRAH"), plus he breaks stuff. But crucially, "He has never broken my heart."

So, what's the problem? Well, winter is coming, and bears hibernate. Will the relationship survive the separation? Will Nora?

My Boyfriend Is a Bear is a graphic novel for fans of humorous literary fiction: not only is Nora's narration winning, but her plight also packs the emotional punch of a good short story because, as absurd as the book's premise is, Pamela Ribon plays it straight, making our heroine's angst eminently understandable. Cat Farris matches Ribon's clear-eyed storytelling with tidy panels that call to mind Raina Telgemeier's work, albeit in a rowdier palette. There's a bit of social commentary afoot--have frustrated single women really been reduced to dating bears?--but if the book has a target, it's not men but a truly vexing species: hipsters. --Nell Beram, author and freelance writer
Discover: In this graphic novel, a love story involving a woman and a bear succeeds because the author plays it straight.
Oni Press, $19.99, paperback, 176p., 9781620104873
Political Science

The View from Flyover Country: Dispatches from the Forgotten America
by Sarah Kendzior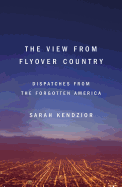 St. Louis journalist Sarah Kendzior rose to fame for her pieces documenting inequality in the U.S. An academic, Midwesterner and firebrand, Kendzior crafts work that looks unflinchingly at what ails the country. The View from Flyover Country collects pieces she wrote between 2013 and 2017, connecting injustices throughout the modern world and calling on society to do better.

While Kendzior's academic work focuses on the politics of Central Asia, her discussion of American domestic and foreign policy is fluent and dynamic. A transplant to St. Louis, she is unapologetic about how necessary perspectives from places like her adopted hometown are. "The View from Flyover Country" is not just a clever title, but a call for those outside the geographic center of the United States to pay attention to the needs, struggles and hopes of those living inside it.

While the topics of these short essays vary considerably, they share Kendzior's righteous anger at the obvious injustice she sees around her (and in her own life, though she is quick to note her accomplishments and advantages). While that means there isn't a grand argument to The View from Flyover Country, her writing is engaging enough that most people won't mind the slightly scattershot approach. If anything, being reminded of how pervasive inequality is in the U.S. will be enough to galvanize readers to decide how to make things better for themselves and others. That, ultimately, is what's so great about The View from Flyover Country: you can't read it without wanting to break the cycles and injustices it describes. --Noah Cruickshank, adult engagement manager, the Field Museum, Chicago, Ill.
Discover: This collection of essays by journalist and academic Sarah Kendzior is a stirring look at injustice in the United States.
Flatiron, $12.99, paperback, 256p., 9781250189998
Essays & Criticism
Acid West
by Joshua Wheeler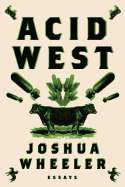 Joshua Wheeler limns the American West like never before in his hallucinatory debut collection of essays, Acid West.

The 13 essays, many previously appearing in publications like PANK and BuzzFeed, read like the film subgenre for which the book is named. Centered in southern New Mexico, these pieces are surreal, savage and psychedelic. They plumb anxieties and tensions beneath cowboy culture. Their gaudiness has a campy yet sere quality that borders on the mythic. In "Raggedy, Raggedy Wabbitman," Wheeler explores the origins of his family ranch in Alamogordo, specifically the boisterous shenanigans of his great-great-great grandfather, who made a business and a town out of hunting jackrabbits and selling the hides and meat. "George grips the lucky foot like it's the last one on earth," Wheeler writes. "The thirst rises inside him, the hope that chance is a real antidote to fate."

From this morbidly quaint genesis springs a multiplicity of stories and identities, more complex than what cowboy movies portray. Wheeler writes of pioneers and ranch hands but also of dispossessed Native Americans, nuclear testing, drone technology, alien sightings and modern truth-seekers drawn to the strange amalgam of New Mexican culture. Some essays on the various military industries in the state become clunky with nomenclature, while others glow with eerie prescience. "The Light of God," for example, brilliantly combines baseball with the "surreal moral universe" of drone warfare. At its best, Acid West slips beneath the time-warped edges of the film strip that is American culture, finding darkness and a bit of light. --Scott Neuffer, writer, poet, editor of trampset
Discover: This vivid essay collection plumbs the dark heart of the American West.
MCD/Farrar, Straus & Giroux, $17, paperback, 416p., 9780374535803
Psychology & Self-Help
The Compassionate Connection: The Healing Power of Empathy and Mindful Listening
by David Rakel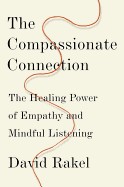 Dr. David Rakel, a family and integrative health practitioner, combines recent scientific data and medical information with personal stories from many of his patients to show how being compassionate, engaging in empathic listening and having strong relationships are vital to one's well-being and overall health.

Neuroscience has identified that humans have the ability to feel another's pain simply through observation. This "innate and nearly limitless capacity for caring and compassion" has been relegated to a back burner at times, though, in this technology age. The lack of face-to-face interactions and the rapid-fire exchanges we all engage in digitally have hindered our ability to deeply connect with each other.

Rakel discusses how attentive listening--where one truly listens, instead of half-listening while formulating an answer or thinking of a similar situation to relate back to the speaker--is vital to relationships. At times in scientific language, he discusses the neuroplasticity of the brain, which enables us to change and to learn new things, how mirror neurons work and the effects of oxytocin on the body, all leading to better health. The role of caregivers and doctors who treat patients empathetically, how biases affect an individual and interpreting body language are also deftly covered.

In an time when violence, prejudice and negativity seem to fill the news and our surroundings, The Compassionate Connection, full of solid advice backed by strong research, may be the tool to help us build better relationships and healthier lives. --Lee E. Cart, freelance writer and book reviewer
Discover: A physician shares tips and techniques on how to build better relationships and have healthier lives.
W.W. Norton, $25.95, hardcover, 304p., 9780393247749
Nature & Environment
The Big Ones: How Natural Disasters Have Shaped Us (and What We Can Do About Them)
by Lucy Jones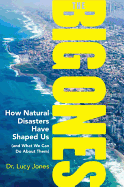 In the movies, natural disasters thrill us. Images of devastation shock us, and stories of survival in the midst of widespread death and destruction make us feel fortunate. But up close, natural disasters are terrifying. Survivors of earthquakes, hurricanes, volcanoes and other cataclysmic events often look for a reason why disaster struck, laying the blame on experts or others. But resilience can also emerge, making us more prepared for future catastrophes.

In The Big Ones, seismologist Lucy Jones surveys natural disasters throughout history. While most of us know that Mt. Vesuvius destroyed Pompeii in 79 A.D., Iceland's Laki eruption caused worldwide devastation in 1783, and the death of more than a million people. Unable to accept that disasters are "inexorably, infuriatingly random," blame gets assigned. Many viewed the All Saints' Day earthquake that destroyed Lisbon in 1755 as God's retribution. The Japanese blamed Koreans for the 1923 Kanto earthquake, leading to the slaughter of a third of Japan's Korean population in six days. Often, the consequences are far reaching. The Mississippi River flood of 1927 not only destroyed 26,000 square miles of land, it also forced African Americans to maintain failing levees and bear the brunt of the suffering; the underwhelming local response led to the federalization of disaster relief efforts.

Jones is a gifted storyteller, making complex geologic concepts accessible and having fun along the way (because, as Los Angelinos wait for The Big One, "sometimes, shift just happens.") And she provides hope that, when disaster strikes, communities will persevere. --Frank Brasile, librarian
Discover: This insightful history of natural disasters shows humanity is vulnerable yet resilient in the face of the unexpected and unexplainable.
Doubleday, $26.95, hardcover, 256p., 9780385542708
Children's & Young Adult

Turtle Pond
by James Gladstone , illust. by Karen Reczuch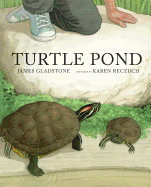 In his new picture book, James Gladstone (When Planet Earth Was New) escorts the reader through a year in his local public garden's turtle pond. Season by season, the young narrator visits the garden and observes the Red-eared Slider turtles. In springtime, the narrator notes "[t]ummies.../ see how they glisten/ when wet with water./ Bellies gleaming,/ squiggly spots on yellow-green in turtle pond." With an admirable respect for his environment, the boy ponders the turtles' behaviors as well as their interactions with other wildlife and each other: "Piled high--/ one, two, three, four five!/ They climb on each other./ Why do they do that?" The child's scrutiny invites readers to think about turtles and maybe even pursue further exploration of the reptiles themselves.

A calm, gentle rhythm in the poem mimics the slow pace of its title characters, allowing the audience to appreciate fully Karen Reczuch's realistic graphite-and-watercolor illustrations. Rich textures and soft, earth-toned colors enhance the book's images, bringing the natural world in Gladstone's text to life. Plants, animals and humans are all created with careful attention to detail: the hard surface of a turtle's shell, gentle ripples in the pond, delicate flower petals and shadows from the ever-changing sunlight. Reczuch envelops the reader in nature's beauty.

Turtle Pond elicits a sense of wonder and appreciation for this fascinating creature. Blending Gladstone's delightful poetry with Reczuch's polished art makes this journey through the turtle pond's year satisfying and worth repeating. A wonderful picture book for any story time, Turtle Pond is the next best thing to watching the beloved creatures in person. --Jen Forbus, freelancer
Discover: A young boy observes and reflects on Red-eared Slider turtles at a public garden pond throughout the course of a year.
Groundwood Books, $18.95, hardcover, 32p., ages 4-7, 9781554989102
The Tale of Angelino Brown
by David Almond , illust. by Alex T. Smith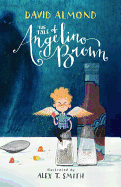 After a decade of driving the same bus route, "Mr. Bertram Brown has had quite enough." He resents the old ladies, "old blokes," "dippy mothers," "babies puking," "lovey-dovey" lads and lasses "going coo coo coo," but "[d]on't get Bert started about kids!... What's the point of them?" After picking up the "little brats" yet again at St. Mungo's school, Bert's chest starts "a fluttering... He can hardly breathe." What he thinks is a "bloomin' heart attack" turns out to be a "bloomin' angel" in his pocket.

Understandably flabbergasted, Bert decides he'll take the enchanting creature home to his wife, Betty. Of course, she knows how to feed, clothe and nurture him. The next morning, she takes tiny Angelino to school where she makes "delicious school lunches" for the students. The administration is initially wary, but the children instantly welcome their unusual classmate. When he's kidnapped by two villains nefariously plotting to sell him to the highest bidder, Angelino's new friends become rescuing heroes.

Prodigiously awarded (including the Hans Christian Andersen Award) David Almond (Skellig) brings his whimsical British humor Stateside, along with artist Alex T. Smith (Claude series), whose black-and-white pencil drawings augment the delight and discovery of The Tale of Angelino Brown. Surely inspired by timeless stories of childless couples who become lucky parents to otherworldly progeny--think Momotarō, Pinocchio, Thumbelina--Almond's version is an exciting adventure with Very Important Lessons for younger readers. And for adults, this clever Tale turns out to be an entertainingly biting social commentary in which multiple institutions--educational, governmental, religious--all get repeatedly skewered. Buoyed by charm and affection, Angelino Brown takes inspirational, elevated flight. --Terry Hong, Smithsonian BookDragon
Discover: One angel, a pair of villains and a trio of young heroes star in David Almond's The Tale of Angelino Brown, in which kindness transforms a whole village.
Candlewick Press, $16.99, hardcover, 272p., ages 8-12, 9780763695637
First Star: A Bear and Mole Story
by Will Hillenbrand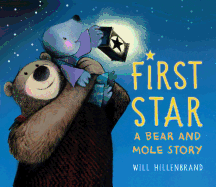 While hanging laundry one day, Bear and Mole decide they're going to hike to Camp Tiptop and camp out. Although Mole is eager to "see the stars turn on," he's also a little nervous. "Will we get lost in the dark up there?" he wonders. "No... We'll be together," Bear reassures him. When they arrive at the tiptop, Bear tells Mole the story of the First Bear family and First Star (aka the North Star): long ago, the bears, fearful of the dark, shaped white clay into a ball that became the shining moon. First Little Bear scattered white stones in the sky--they became the stars. And First Father Bear reached as high as he could and pressed hard on one star, fixing it in place. "This star WILL NOT move!" he said. "It will always point North. We will never be lost in the dark." Mole is delighted with the story, especially with its surprise ending, which Bear skillfully weaves into the tale.

The many fans of Will Hillenbrand's beloved Bear and Mole books (Kite Day; Spring Is Here; Off We Go) will be equally delighted by this stellar addition to the series. The spread showing Bear and Mole gazing into the vast indigo night sky from their mountaintop perch is exquisite, as is the particularly touching image of little Mole reaching to pull big Bear up over a steep rock. Young readers will love the book's center picture--which needs to be turned 90 degrees to view properly--of First Father Bear reaching up into the sky. First Star is a beautiful celebration of friendship, storytelling and the magic of a starry night. --Emilie Coulter, freelance writer and editor
Discover: In an enchanting addition to Will Hillenbrand's Bear and Mole series, Bear comforts a fearful Mole with a legend about the First Bears and the North Star.
Holiday House, $17.99, hardcover, 32p., ages 3-6, 9780823437603
Poetry
Otherworld, Underworld, Prayer Porch
by David Bottoms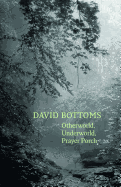 Ever since his first poetry collection, with the arresting title Shooting Rats at the Bibb County Dump, won the 1979 Walt Whitman Award, David Bottoms has used the country lore of his native Georgia as the fertile source of eight more collections and two novels. His poems tell stories of rural characters attached to the land and the past but searching for something more than a broke-down truck, whiskey and rabbit hunting. In Otherworld, Underworld, Prayer Porch, the former poet laureate of Georgia probes his Canton County roots to ruminate on the memories and lessons of youth. These are poems of boys and their fathers and grandfathers; of bass fishing, the Baptist church and Little League baseball; and of the bare hospital rooms of parents' last days.

The weight of Bottoms's poetry hangs from language both colloquially profane and lyrically reverent. In "A Small Remembrance," for example, the nostalgic narrator stands in a Kmart parking lot that was once "the homemade infield/ where my old man hit grounders and taught the subtleties/ of the double play." Organized religion gets an amusing look in poems like "Baptist Women," where an octogenarian mother hears "the voice of God/ rumbling in her hearing aid." More equivocal, however, is Bottoms's longing for the "dusty places" in the poem "Cathedral," where one might find "A gentleness/ is all I knew to call it, a calm, a solitude."

These are the reflections of a man who repeats in both the opening and closing pieces that "Near the end, though, only one thing matters." Finding that one thing is at the heart of Otherworld, Underworld, Prayer Porch. --Bruce Jacobs, founding partner, Watermark Books & Cafe, Wichita, Kan.
Discover: David Bottoms's poetry collection is rooted in a rural Southern past that is a source of fond memory as well as contemplative questioning.
Copper Canyon, $16, paperback, 72p., 9781556595202